We Buy Gold
BUYINGGOLD.CH is the Swiss specialist of gold purchase, gold sale, purchase of all your precious metals, precious stones, sale and purchase of luxury watches of occasions, collections, vintage. Specialist in GOLD BUY – we guarantee a price based on the gold prices, updated every day. We buy jewelry in gold, silver and we pay you cash.
FREE EXPERTISE
Our Shops
We offer free expert advice through specialist branches in Nyon, Geneve 1 Train Station, Geneve 2 Eaux-Vives, Bellevue, Etoy, Lausanne 1 Train Station, Lausanne 2 Terreaux, Yverdon, Neuchatel, Biel, La Chaux De Fonds, Vevey, Montreux, Bulle, Monthey, Martigny, Uvrier, Sierre, Fribourg, Basel 1, Basel 2, Soleur, Zurich 1, Zurich 2, Luzern, Bus, Bern, Lugano, Locarno
.
Do not hesitate to contact us.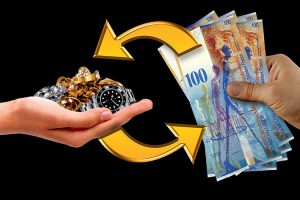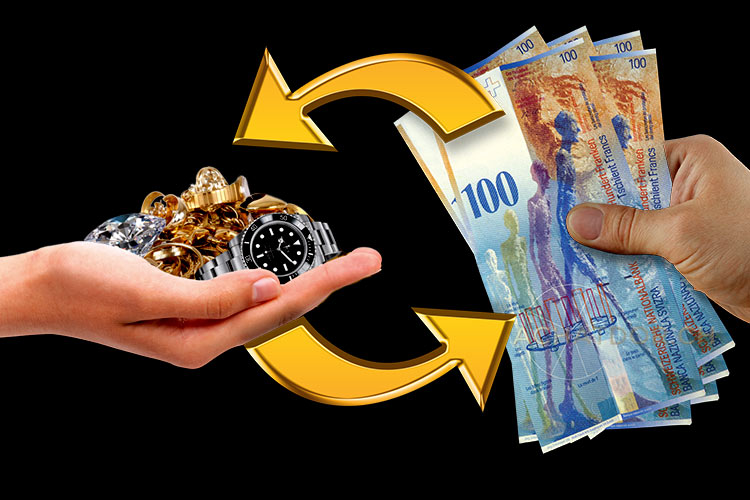 GOLD EXPERTISE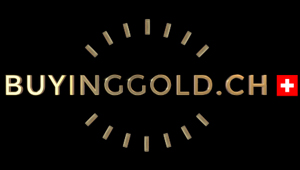 WE EXPERTISE AND BUY YOUR GOLD CASH
GOLD – PLATINUM – TIN – DIAMOND – WASTE – COIN – WATCHES
20 years of experience & expertise in Gold & precious metals buying
30 SHOPS AT YOUR SERVICE N°1 IN SWITZERLAND
N° 1 of the Gold Purchase in Switzerland
Daily prices
2021-09-18
WE BUY CASH*
GOLD 1000/24 carats =
52'570.- Frs / kg
GOLD 1000/24 carats =
52.50.- Frs / gr
GOLD 750/18 carats =
35.50.- Frs / gr
SILVER 1000 =
670.- Frs / kg
*According to the daily rate
WE BUY CASH IMMEDIATELY ALL JEWELERY AND ARTICLES OF GOLD, SILVER, PLATINUM, TIN, LUXURY WATCHES AND PRECIOUS STONES, ETC.
The most prestigious brands
We offer a very large range of models from over 50 renowned brands.
FREE QUOTES
If you have large amounts of precious metals and want to get the best price, GBT BUYINGGOLD.CH gives you the best conditions.
Do not hesitate to contact us.
OUR EXPERTS ARE WAITING FOR YOU
Tél: +41 (0)22 362 01 01
[email protected]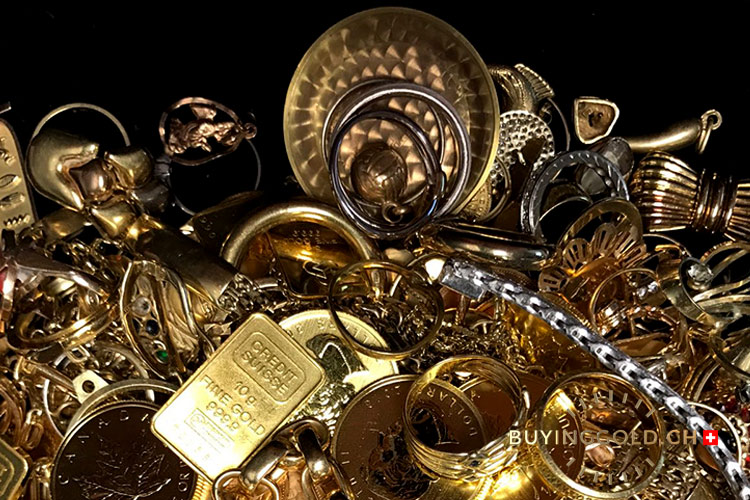 SWISS LEADER
All branches welcome you:
Nyon, Geneve 1 Train Station, Geneve 2 Eaux-Vives, Bellevue, Etoy, Lausanne 1 Train Station, Lausanne 2 Terreaux, Yverdon, Neuchatel, Biel, La Chaux De Fonds, Vevey, Montreux, Bulle, Monthey, Martigny, Uvrier, Sierre, Fribourg, Basel 1, Basel 2, Soleur, Zurich 1, Zurich 2, Luzern, Bus, Bern, Lugano, Locarno guarantee the best offer on the market, a cash Now in a confidential and secure.
SERVICES PRO
The redemption of gold, silver, platinum, etc. in all its forms at BUYINGGOLD.CH you can sell old or broken jewelry, gold scrap, ingots, tin, coins, as well as dental gold. After a free appraisal, your jewelery is redeemed either for gold or as an object for their work, giving them a higher value than gold.
Our buyers will evaluate your property and submit an offer on official courses. You will be paid immediately cash according to the legislation in force. We work with certified scales, you will find yourself the weight on the scale in the respect of the laws.
Our experience also allows us to redeem your old signed watches as well as your diamonds and other precious stones.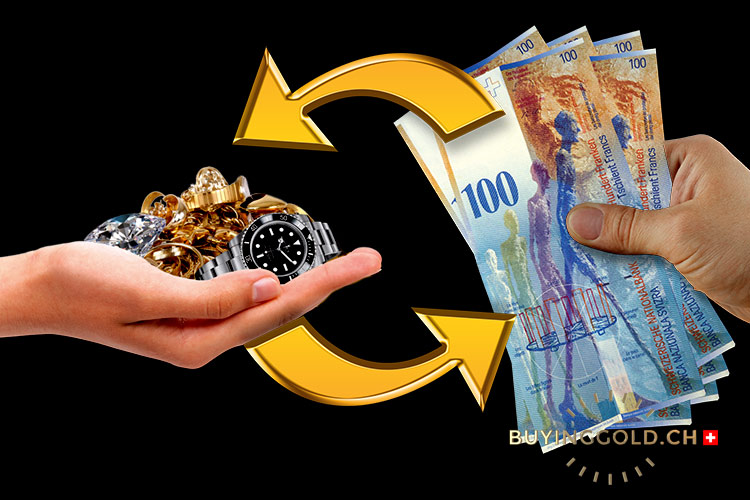 WE BUY AT THE BEST PRICE ALL YOUR PRECIOUS METALS
RAPIDITY EFFECTIVENESS DISCRETION
SELL YOUR GOLD SIMPLY
Bring your gold to one of our secure branches

We carry out precise weighing with a certified and certified scale

We issue a purchase receipt in accordance with the legislation in force
SIMPLE AND FAST
Selling your gold is simple and fast. Watch the video Buyinggold.ch