We offer a free expertise by our specialists through one of our many stores in Switzerland including Nyon and Etoy. Purchase of gold, silver, tin, diamond, old jewelry, paid cash.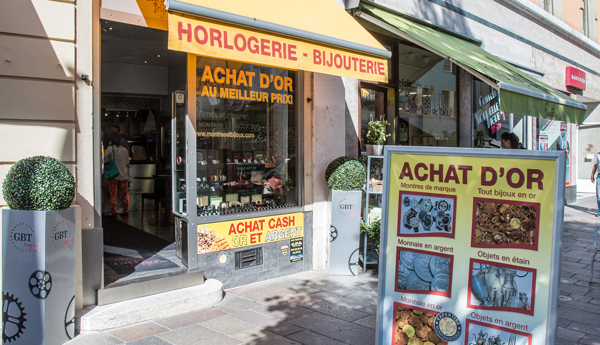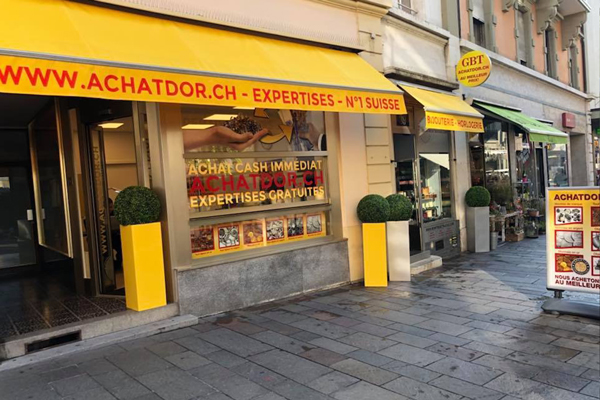 IMMEDIATE CASH PURCHASES OF ALL JEWELRY OR GOLD OBJECTS, OLD JEWELRY GOLD, SILVER, TIN …
Our watchmaking novelties,
prestige watches.
Council buying and selling watches
and jewelry in Switzerland
www.theswisscollector.com
Visit our nearest stores:
We offer you free expertise by our specialists through one of our many stores in Switzerland, especially in Nyon and Etoy. Purchase of gold, silver, pewter, diamonds, old jewelry, paid cash.
Whether you live in Nyon or are just passing through, don't hesitate to come and see us in our gold store.
For those who do not know yet, Nyon is located in the Canton of Vaud, on the north-western shore of Lake Geneva, directly facing France, which is located on the other shore.
Our Achat d'Or boutique in Nyon has a special feature: in addition to being one of our 31 branches in Switzerland, it is also the headquarters of our company! If we are now the leading gold buyer in the country, you should know that it all began in Nyon, in the heart of the city.
How can you not give in to the charm of the city, to the whiteness of the castle of Nyon, whose main building dates from the 13th century, was modified in the 16th century and finally restored more recently between 1999 and 2006. For the little anecdote, the castle sheltered the district prison until 1979! It is now considered as a Swiss cultural asset of national importance.
Business hours:
| | |
| --- | --- |
| Monday | 9:00 AM - 6:30 PM |
| Tuesday | 9:00 AM - 6:30 PM |
| Wednesday | 9:00 AM - 6:30 PM |
| Thursday | 9:00 AM - 6:30 PM |
| Friday | 9:00 AM - 6:30 PM |
| Saturday | 9:00 AM - 5:00 PM |
| Sunday | Closed |
Christophe, Cédric, Alexandre, Florian and Nicolas at your service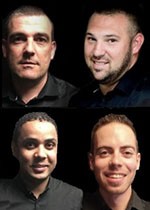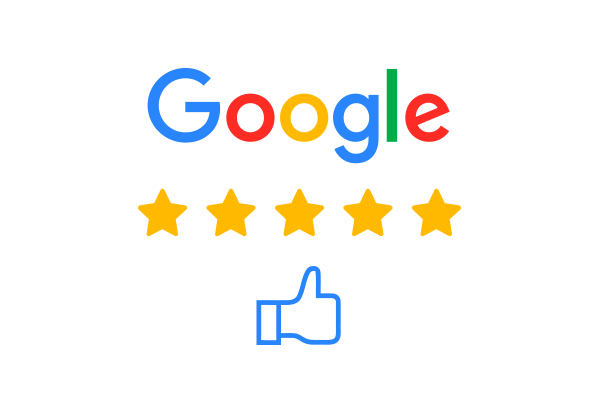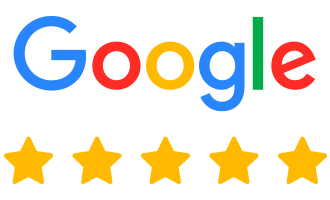 Alexis A.
Très bon service et une montre conforme à mes attentes. A bientôt pour une prochaine opportunité!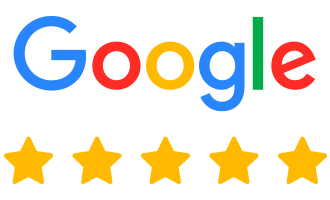 Jordane M.
Excellent accueil de l'équipe en place. Grand choix de montres et le service proposé est à la hauteur de la qualité des pièces présentées! Une entreprise à recommander, je n' hésiterais pas à revenir très prochainement!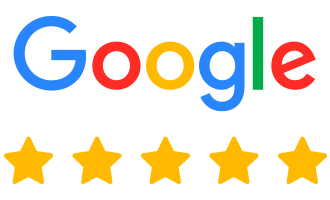 Nicolas M.
Très satisfait de mon passage dans ce magasin !! Très bonne accueil et de bons conseils. J'ai pu vendre mes vieux bijoux et m'acheter une super montre. Encore merci
Visit our shop:
Location:
Social Networks:
You should also know that in Nyon you have access to... a beach! It is not very big, but it has the merit to exist and to allow you to swim in the lake when the summer temperatures allow it, or in any season for the most reckless among you. 
However, let's not forget our gold purchase store, where you can be welcomed by one of our five employees, including the director of Achat d'or, Cedric (you'll see, he's very nice).
Finding our Achat d'Or store in Nyon is very simple! You have our address, of course, but to be sure to find it, our store is located at the intersection of Rue de la Gare and Rue de la Morâche. From now on it is impossible for you to get lost.
Don't hesitate to come and meet us, whether it's for a simple estimate or for a gold purchase. Our expertise and our seriousness in the matter allowed us to build a reputation and ensure you a purchase of gold at the fairest rate.
We look forward to seeing you and are available from Monday to Saturday, check our hours for more details.