28 SHOPS
N° 1 IN SWITZERLAND

BUY GOLD
Purchase and sale of precious metals

INVEST
in precious metals !

CASH PURCHASE
of all your precious
metals
SELL YOUR
TIN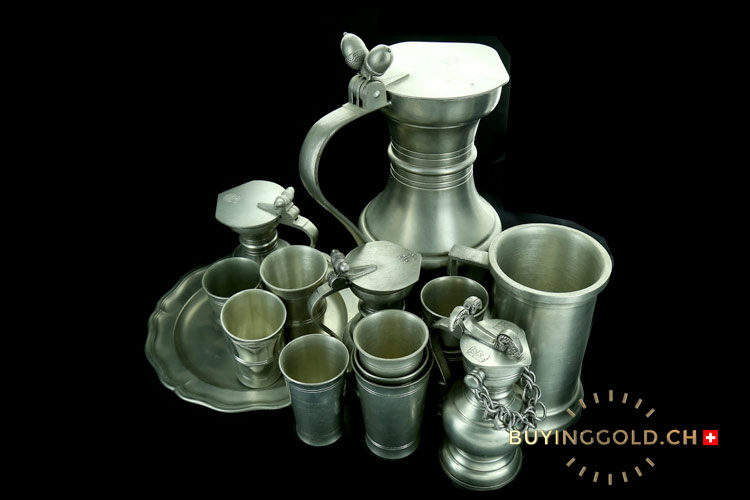 Our team strives to provide the best conditions of sale and the best market prices for the buying and selling of Tin and others metals. We immediately pay your purchases.
All our branches welcome you: Nyon, Geneve 1 Train Station, Geneve 2 Eaux-Vives, Bellevue, Etoy, Lausanne 1 Train Station, Lausanne 2 Terreaux, Yverdon, Neuchatel, Biel, La Chaux De Fonds, Vevey, Montreux, Bulle, Monthey, Martigny, Uvrier, Sierre, Fribourg, Basel 1, Basel 2, Soleur, Zurich, Luzern, Bus, Bern, Lugano, Locarno. Guarantee the best offer in the market , instant cash payment in a secure and secure location.
WE EXPERTISE AND BUY YOUR GOLD CASH
GOLD – PLATINUM – TIN – DIAMOND – WASTE – COIN – WATCHES
20 years of experience & expertise in Gold & precious metals buying
24 SHOPS AT YOUR SERVICE N°1 IN SWITZERLAND

QUOTE / APPRAISALS FREE !
We move throughout Switzerland for Free!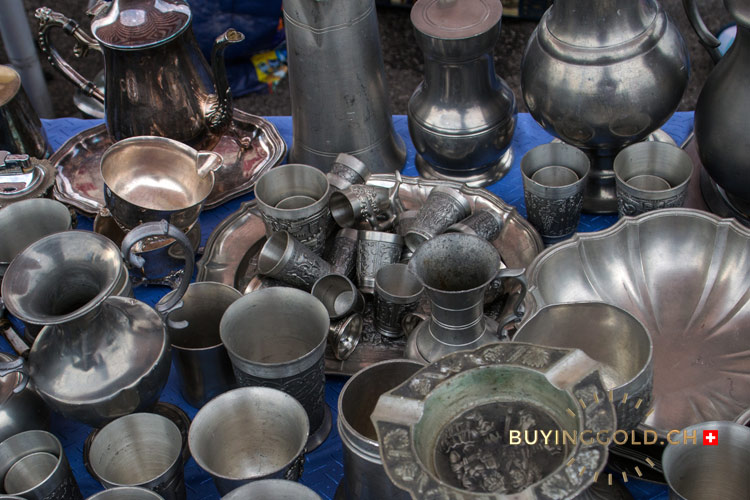 Tin objects
We buy all your pewter. Purchase your Channes, plates, dishes, glasses, candlesticks, jugs, etc.
FREE QUOTES – FREE EXPERT
If you have large amounts of tins or precious metals and want to get the best price, GBT gives you préférencielles conditions.
Do not hesitate to contact us.
Tel: +41 (0)22 362 01 01