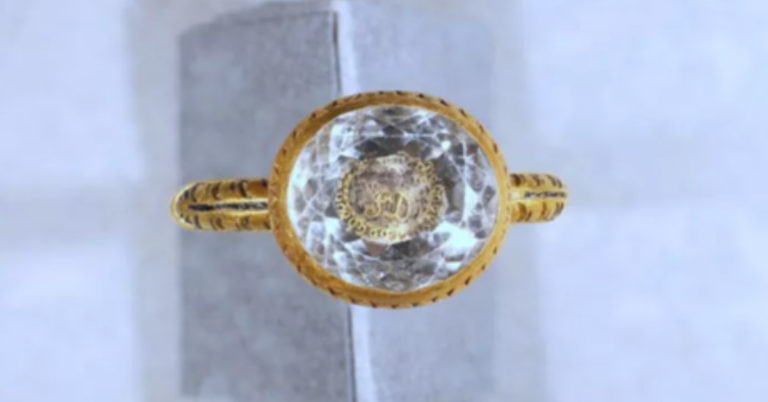 A simple metal detector and a lot of luck allowed Lee Morgan to discover a gold ring set with a crystal.
The first clues to determine its original owner were two letters inscribed on the jewel, a "J" and a "D". It could very likely be James Stanley, Earl of Derby and Lord of Man, who supported the Royalists during the English Civil War. The exceptional quality of the ring makes it clear that it was made for someone important, confirming the identity of the owner, according to Allison Fox, the Manx Museum's resident archaeologist.
The object was found by Lee Morgan in the south of the Isle of Man in December 2020 and was stamped with the official title of treasure in April 2021, a designation that is exclusively given to objects with historical and archaeological value beyond the ordinary.
In addition to gold and crystal, the jewel is composed of inlaid black enamel, and would have been made in the late 17th century. It would be a mourning ring, distributed at funerals, dating from the Stuart dynasty (1603-1714), in this case for that of James Stanley, Earl of Derby.
The latter had supported King Charles I who ruled England, Ireland and Scotland from 1625 until his execution in 1649. His despotism led to a struggle with the English Parliament which resulted in the English Civil War from 1642 to 1651.
In the context of these events, the ring would have been made at the behest of the Earl of Derby's wife, Charlotte, after the English Parliamentarians proceeded to execute this staunch supporter of the King.
The ring has now been brought out of the ground to be displayed in the collections of the Manx Museum.