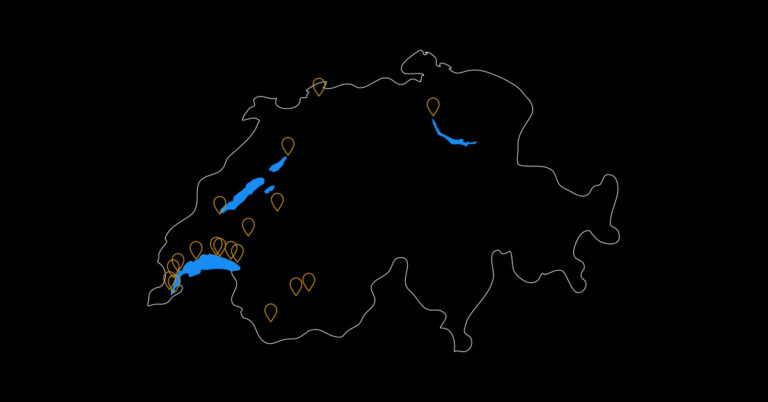 Meeting with the founder and director of achatdor.ch and watches and bijoux.com Romuald Abela:
** Where did you get the idea of creating your first ACHATDOR.CH store in Nyon? **
I started my career in the retail business at Manor for aobut 12 years. Then at Cash Converters where I participated in all branch openings in Switzerland. I was more sensitive to luxury items, precision instruments, watchmaking, diamonds, precious stones, precious metals, and decided to start my business in this domain. I began approaching private buyers while driving a van before opening a first shop at ACHATDOR.CH in Nyon in 2004. Fourteen years later, the network has twenty stores, which makes us the Swiss leader in the purchase of gold and precious metals. I'd like to specify that these are not franchises, but shops that belong to me.
** How does a transaction take place on ACHATDOR.CH?**
Firstly, we clearly indicate the prices of metals on ACHATDOR.CH. These are the official prices, the fixing, that we update every morning on the website and that we apply on a day-to-day basis. We clearly display the purchase price per gram. When a customer comes to us for a sale, we evaluate the quality of the precious metals, either with acids, or by means of a spectrometer or by the control of punches (see the video of the website's expertise page). Then we weigh in front of the customer, on scales certified by the authority of weights and measures, and we make our offer.
**What are the rules and guarantees for
customers? **
In our business, ethics are essential. We must be very rigorous, otherwise we won't last long. Our processes are perfectly calibrated. We do not buy any molten metal, which could very much come from burglaries. When a customer comes to sell, we require a valid ID, information or a certificate of provenance of the pieces, objects or jewelry. We never buy from a miner. We systematically fill a purchase or sale contract, in the form of a receipt, with a photo of the object and a precise description. Finally, all transactions are filmed and archived.
**How is your business controlled? **
We are members of the ARIF and subject to a code of ethics under the aegis of the FINMA, the federal supervisory authority for the fight against money laundering . We have an auditor, so we are audited and our balances are controlled by the Swiss state.
** What are your next objectives in the short and medium term? **
Open new stores in German-speaking Switzerland and start working in Ticino. The more points of contact we establish with customers, the more offers we have for both purchase and sale. Proof of this is the development of our websites. Three-quarters of our customers are following us today on their mobile phones. And when they've made their decision, they come to one of our points of sale, to sell, to buy, to ask for an expertise or to inform themselves, all very easily.
ATCBG/FCH3/ATC