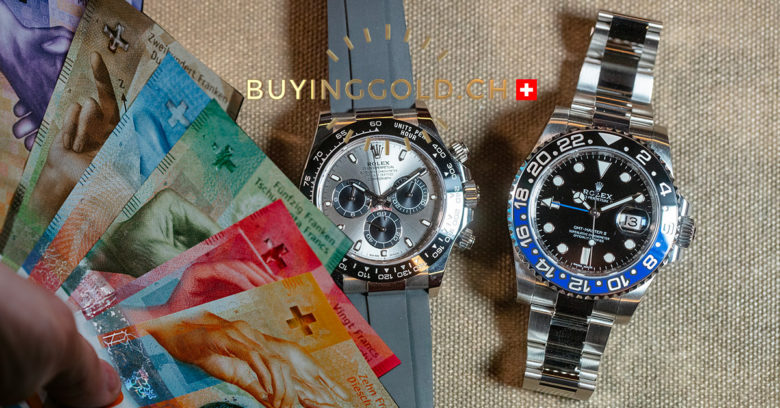 The purchase of a watch is above all the result of a wish and a desire to own a beautiful object. The initial function of the object, giving the exact time, remains important, but the pleasure of owning a beautiful piece systematically comes with the purchase of a watch.
However, as with all goods of a certain value, it is sometimes preferable to resell it. The resale of precious objects is not a novelty, and watches are no exception. There is even a real market for second-hand watches. The term "second-hand" is not always accurate. If it is a matter of collectible watches, that are even sometimes new. They are prized by collectors, and their values vary according to supply and demand. Mastering the workings of this second-hand watch market has become a real profession managed by enthusiasts who have become investors.
Rolex, Patek Philippe, Breitling, Jaeger-LeCoultre, Ulysse Nardin, Vacheron Constantin, and many others, constitute the industrial treasures of the Swiss manufacture of the passing time.
The value of a second-hand watch is determined by several criteria. First of all, of course, its rarity, which can vary depending on the year of the watch's edition, but also on the model itself. This rarity is also combined with the availability of the object on the market. Thus, a watch, even if it exists in numerous copies, can have a high value if its availability for sale is limited. The value of a watch also depends on its age, the complexity of its mechanism, the manual work that has been done on it, the materials used or its originality.
Purchase watches – sell your watch
The customers who come to resell their watches are both individuals and collectors, and this gesture can be justified in several ways. Either the watch is no longer worn, and the owner wishes to resell it, or the price of the model has risen and he wishes to make a capital gain on his timepiece, or finally he is selling it to buy another watch.