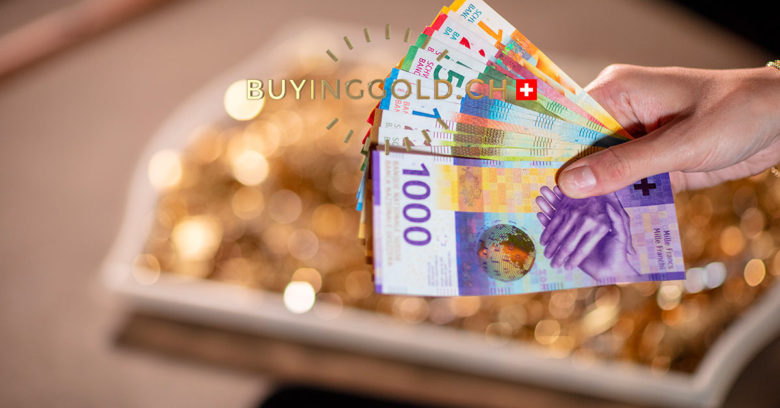 How to negotiate the sale of your gold?
Regardless of how you choose to sell your gold, it is imperative that you keep track of how the price of gold has changed since you purchased it. Here are some additional tips to help you through the process and understand how to negotiate the sale of gold.
Know whether you want to sell your gold by weight or as jewelry.
One of the most important things to ensure that you sell your gold for the highest possible price is to understand the gold market.
If you bring in a significantly damaged gold ring, you are really looking to sell jewelry, not gold. Your price will drop considerably if the jewelry is damaged and the ring will be purchased for only the value of its weight in gold.
It is rare, however, that a buyer will pay for a piece of jewelry that needs to be melted down and made into something else. It may be wise to find a specialist such as achatdor.ch, to sell it if this is your case, and who will guarantee the purchase of gold in the best conditions.
The seriousness and reputation of the service provider with whom you will carry out the transaction is as important as the price you will get.
Know the value of gold.
First of all, you need to know the price of gold, which is your base price. However, don't be fooled, except for a few rare pieces, the vast majority of gold purchases are made at the price of the yellow metal.
Do not hesitate to ask for advice from a gold buying professional or a jeweler.
Know how to sell at the right time.
The last piece of advice is not to rush the sale of your gold if you are not in an emergency situation. If you are in a hurry, it is recommended to go through a gold buying specialist because he will offer you the most fair and interesting price. As a buyer by weight, he has undeniable experience. It is on this aspect that achatdor.ch has built its reputation.
If you have the time, take into account the nature of gold as a safe haven, and sell when its price soars.