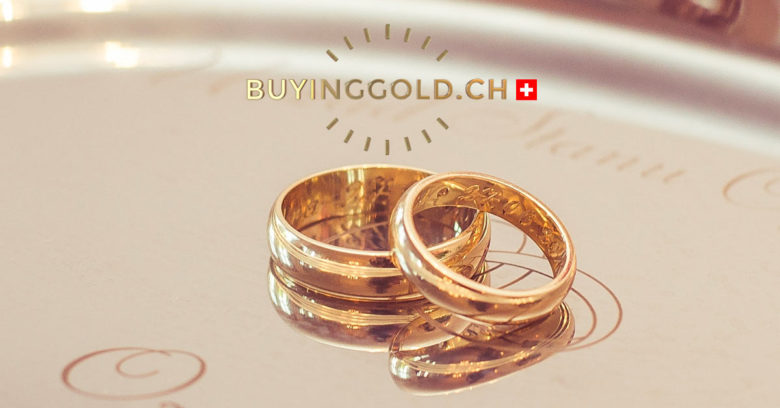 The tradition of exchanging gold wedding rings at weddings is quite old. As early as 6000 years ago, the Egyptians gave each other a wedding ring made of hemp or reed to seal their matrimonial union, as a sign that neither the gods nor men could destroy their love
Metal in wedding rings was first used in ancient Rome. It was not yet gold, but most often iron. Thus, despite all the wealth and luxury of other aspects of life, these wedding rings were simple pieces of metal, mostly smooth, and sometimes engraved.
In Europe, the ornamentation of rings began in the thirteenth century.
Until the end of the Middle Ages, in many European countries, a woman had to be literally redeemed by her parents. This was to give her material value, but the placing of the ring was only a formal confirmation that the marriage had taken place.
What is the significance of the wedding ring?
A gold wedding ring is a symbol of infinity and eternal love between two people who have bound their lives together. The noble metal is expensive and symbolizes the seriousness of intentions.
On which hand to place an engagement ring?
In Western Europe, America, the ring is worn on the ring finger of the left hand. This is the finger that is associated with feelings of the heart. That is why it is not recommended to put it on other fingers.
What type of engagement ring should I choose?
Men prefer more classic options, and for women there are absolutely no restrictions. It can be rings composed of two metals most often gold and platinum, rings encrusted with precious or semi-precious stones, adorned with a diamond facet or in general diamond rings.
When creating engagement rings, the masters take into account the traditions and folk customs. There are many classic and original designs available in jewelry stores. A combination of gold and diamond is considered a classic. But even among the exemplary models, there are hundreds of options to choose from. The classic ring indicates the wealth and status of its owner. The most popular ring is the one with a round diamond shape. It is important to note that it is with white gold that the gemstone reveals its full potential.