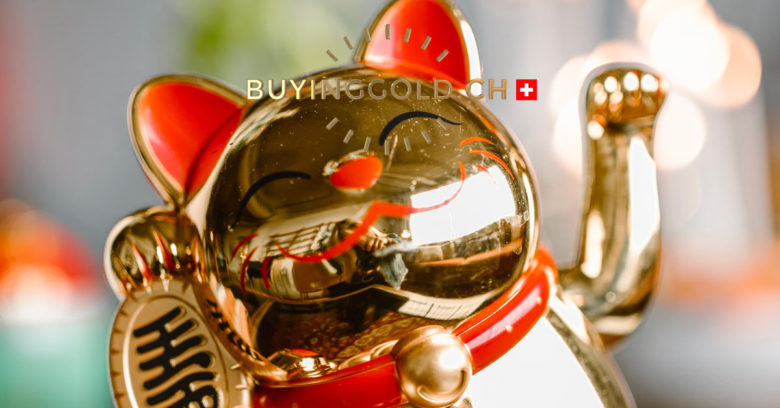 A certain confusion can, a priori, seize those who wish to inquire about the world gold reserves in possession of each country of the globe.
Some say that China is the world's largest holder of gold, while other sources point to the strength of the United States' gold reserves.
The reality is quite simple: both statements are true and are not in any way contradictory.
It should be noted that China has the world's largest gold production, slightly ahead of Russia and Australia. Thus, according to the data for the year 2021, an extraction of 332 tons of the precious yellow metal was made from Chinese soil. This is a key issue for a country with a large consumption of gold, both in the field of jewelry, but also in the design of electronic products, such as smartphones, tablets and other computer components.
It is imperative to distinguish between the gold reserves in the possession of the government, and the total gold in a territory owned by the citizens of a country.
Undoubtedly, U.S. federal reserves outnumber China's by a ratio of one to four.
While China's national reserves are stable at 1948 tons in 2022, they have been subject to significant fluctuations over the past 20 years.
For example, in the early 2000s, these reserves were only 395 tons. This evolution is an excellent indicator of China's rise on the global economic and financial scene.
However, when one includes the gold owned by the people of the Middle Kingdom, the figures are quite different, and it is estimated that a total of more than 20,000 tons of gold is present in the country.
Chinese law prohibits the sale and export of gold abroad, with the exception of the Hong Kong and Shanghai stock exchanges. However, these exceptions do not make much difference, as gold naturally tends to stay in China and is exported relatively little.
Gold is still a marker of a country's power, and China is a perfect example.
For all your gold sales needs, the buyinggold.ch website is there to guarantee you the most secure transactions at the right price.