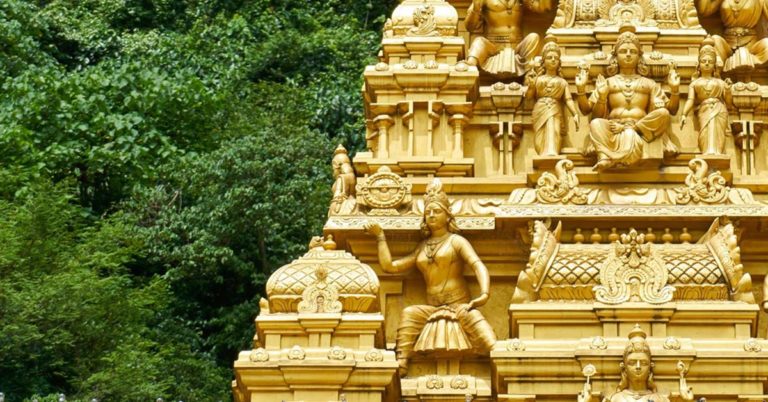 The theft of this treasure was perpetrated in the 1970s, during the ruling of Pol Pot's Khmer Rouge regime and in the midst of a civil war, in the Cambodian jungle which houses the famous Angkor Wat temple.
It is a collection of ten pieces consisting of a crown, earrings, bracelets and a chest ornament. Experts agree that these objects date back to the Khmer Empire, a powerful dynasty that ruled between the 9th and 15th centuries over much of present-day Cambodia, Thailand, Vietnam, and Laos.
These pieces were discovered quite accidentally … in an online sales catalog! The gold jewelry was first presented in Great Britain. Then the Cambodian government had to pressure to return them home, with the help of specialists who spent more than a year inspecting the objects to make sure they were genuine. Jonathan Tucker, owner of the London Asian Art Gallery who kept the treasure, finally agreed to return the jewelry. A sumptuous ceremony was held in Phnom Penh, in the presence of the country's top officials, who were delighted to see these jewels re-enter the national heritage.
ATCBG/EYS/ATC