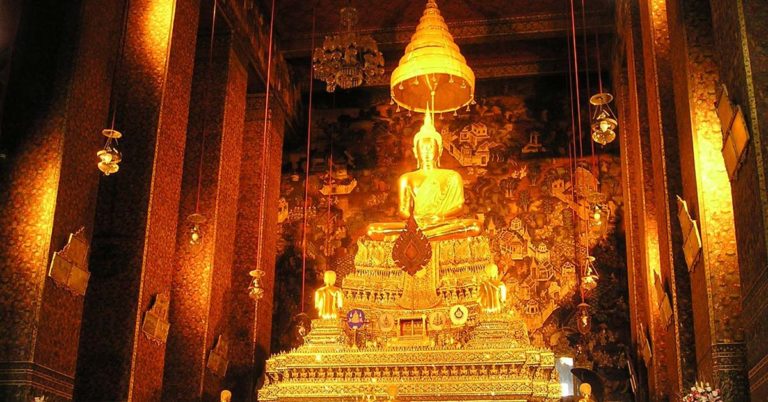 In Kolkata, capital of West Bengal, two committees among the heavyweights of Durga Puja (one of the main Hindu festivals celebrated in honor of the Durga goddess) have adorned their idols with gold jewelry weighing more than 20 kilos!
While the Sreebhumi Sports Club girded the foreheads of the golden crown deities, the Puja committee at Santosh Mitra Square dressed the Durga goddess with a golden metal saree.
To manufacture the crowns, the Sreebhumi Sports Club contracted a jewelry house that adorned the crowns with a mesh of gold threads. It took the goldsmiths more than two months to complete this meticulous work!
As for the saree of the Durga goddess of Santosh Mitra Square, it was designed by fashion designer Agnimitra Paul, in collaboration with a reputed jewelry brand. More than 20 kg of gold were used to make this traditional garment, which featured intricate embroidery with patterns of flowers, birds and animals. This time, it took two and a half months to complete the work. Hindu festivals are going all in!
ATCBG/EYS/ATC