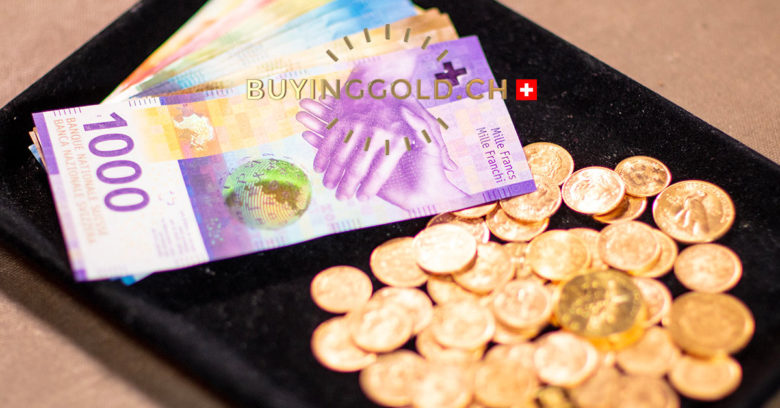 You probably have gold in your home in the form of jewelry, lockets, chains or rings. These items may not have much sentimental value, but they do have a financial value that is far from negligible.
Gold found in electronic devices is also resalable, however its extraction is much more complex, and requires specific tools and expertise.
For a neophyte, the possibility to evaluate, even in an approximate way, the value of this gold remains a guessing game. However, there are still some elements that can be used to estimate the value of the gold one owns.
The sale of this gold is not less profitable than the sale of coins or bars, and a gold buying center such as achatdor.ch will consider this gold with as much attention.
When buying scrap gold, several factors are taken into consideration.
The first of these factors is the weight. We therefore recommend, in order to optimize your gold sale, and obtain a better price, to present yourself with a certain quantity of gold, even if the smallest gram will always be taken into consideration. Moreover, negotiating a global volume of gold is easier than negotiating small individual items.
The purity of the gold is obviously another determining factor. It is not just a determining factor, it is fundamental in estimating the price of gold. In fact, gold is often mixed with other metals, which reduces the purchase price of a gold object, but which implies a lower resale price. This implies a process of purification of the gold by melting the metal in order to extract the metal or metals that have been added. All of these processes automatically lower the selling price of your gold.
The third element to take into consideration is the value of gold on the metal market. This price fluctuation will obviously influence the selling price of gold.
BUY GOLD – SELL YOUR GOLD – ONLINE DAILY PRICE
The last element that will influence the resale price is the intermediary through which you will pass, in a word, the point of resale.
Achatdor.ch guarantees you the best price and follow-up so that your gold selling experience takes place in the best conditions.