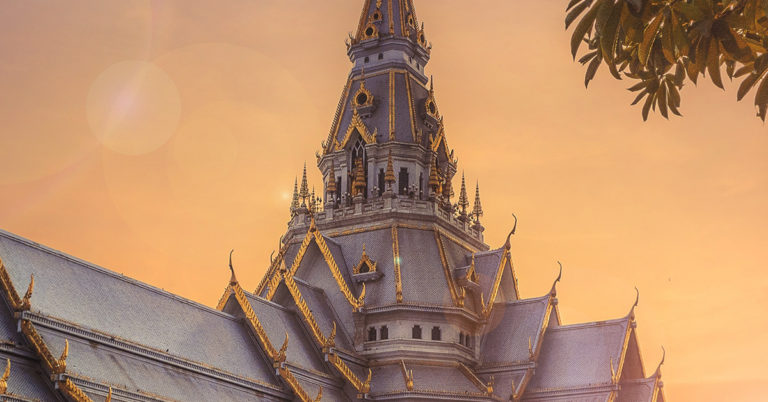 The fascination that gold exerts on the world is unparalleled. While some other metals have a value equal to or greater than that of the yellow metal, the significance of gold remains unrivalled to this day. Jewelry, coins, ingots, are all objects that are made of gold or an alloy with another metal. However, other objects are made of gold, such as statues, furniture, decorations, etc..
To date, the most imposing object made of gold is a statue of Buddha in Thailand.
Phra Phuttha Maha Suwana Patimakon
Behind this extended name is the statue of the Buddha that can be seen in the temple of Wat Traimit in Bangkok. The imposing founder of Buddhism is represented seated, legs crossed, eyes closed. Its specificity comes from the fact that it is not a statue covered with gold, but that the entire structure of the object is made of solid gold!
The dimensions of this Buddha are impressive: 3.91 meters high and 3.01 meters wide, it weighs a total of 5.5 tons.
The accidental discovery of the gold statue
The exact date of the statue's manufacture remains a mystery. Specialists assume that it would have been cast during the Sukhothai dynasty, in the 13th or 14th century. However its history will take a decisive turn during the Burmese attack at the end of the 18th century in 1767. It was then decided to hide the gold under stucco and place the statue in the ruins of Ayutthaya. In 1801, King Rama I ordered the repatriation of all the statues to Bangkok, the new capital.
In 1955, during a move, the statue fell down and the stucco deteriorated, revealing the gold hidden underneath. Another discovery, the statue was actually composed of several pieces that could be separated with a key.