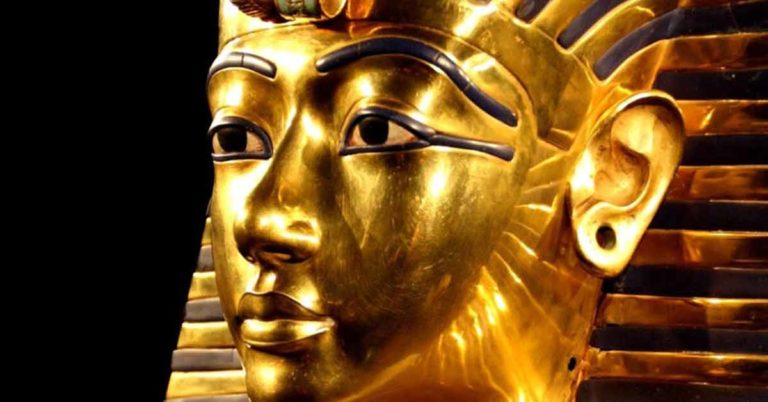 For the first time in history, gold objects found in Tutankhamun's tomb are accessible to the general public as part of an exhibition at the Egyptian Museum in Cairo.
On November 15, 2017, the Minister of Antiquities Khaled al-Anany inaugurated a temporary exhibition entitled "Hidden Treasures of Tutankhamun". The gold objects centering this exhibition were found in the pharaoh's tomb in 1922, when the latter was discovered by British archaeologist Howard Carter. The tomb contained a real treasure, rich with 100 pieces of decoration for bows, quivers and bridles. These various pieces were embossed with images of wrestling animals (including goats), which are oddly not seen in the traditional iconography of Egyptian art. Archaeologists put forward the hypothesis that such objects came from the area known as Syria today, which would confirm its major role in spreading culture during the Bronze Age.
Curiously, the restoration of these objects did not begin until 2014, nearly 90 years after Carter's discovery … During all this time, the relics were preserved, without having ever been restored. Why such a long wait? Some say that a curse had fallen on the members of Carter's team after entering Tutankhamun's tomb, a child-king who died at 19 more than 3,300 years ago … Some of them had mysteriously died soon after the discovery… Still, the chest has finally been opened, and its priceless content restored.
The exhibition is open for 45 days. The pieces will then be transferred to the Grand Egyptian Museum in Al-Remaya Square in order to be exhibited during the partial inauguration of the museum in 2018.
ATCBG/EYS/ATC