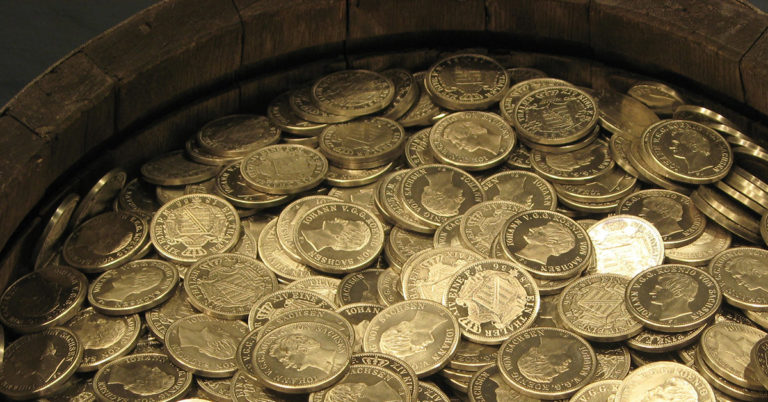 It's a real treasure that a team of archaeologists exhumed from a building of the Cluny abbey, in Saone-et-Loire (France): silver deniers, golden dinars… More than 2000 coins dating from the 12th century have just been unearthed.
While they were digging under the old infirmary of the monastic center, researchers from the Lyon-II university and the CNRS were surprised when they saw coins falling at the bottom of the drill. Thinking at first that they were dealing with a few bronze coins—which would have already been a great discovery—they were astonished when they realized that there were hundreds of these coins!
After a thorough examination of this pile, it turns out that they are mostly silver coins issued by the Abbey of Cluny. However, the treasure also contained some golden objects: 21 Muslim dinars, a signet ring, a small coin and a folded gold leaf weighing 24 grams. A very interesting discovery, especially since the treasure is complete. It has not suffered any damage or amputation over the centuries during which it remained buried, and the team of scientists at work knew the exact location where it has been preserved since the first half of the 12th century.
A question is now tarnishing researchers as well as the general public: who owned this gold? Let's hope that science will be able to make these coins speak…
ATCBG/EYS/ATC